If you are in your mid-20s, you are probably thinking about how life will change once you reach the age of 30. However, you don't have to let things shape up. Instead, take matters into your own hands to ensure perfect financial stability as you approach thirty.
There are many ways that you can approach this topic, but, in the end, it all comes down to personal dedication and willpower. To help you on the journey to financial security, we compiled a list of steps you can follow, so read below and take notes.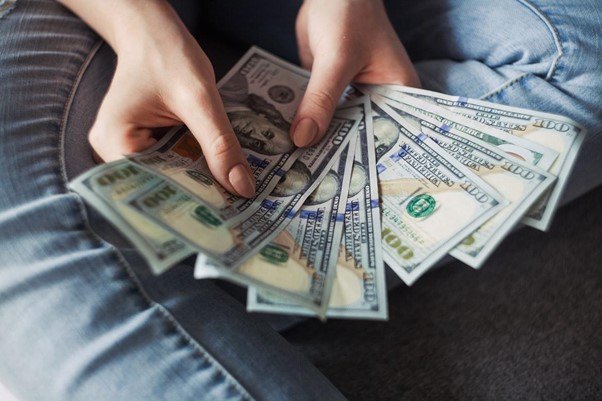 Focus on a Specific Skill Set
You probably are spending your 20s jumping from one job to another and as you are approaching your 30s, it might be time to settle for what you do best. If you still haven't settled on a specific career path, you might want to take a look at what will earn you the most money annually.
With computer science jobs opening around the globe rapidly, you might want to pursue a career behind the keyboard creating life-changing software and designing websites. The average base salary of a full-stack developer in the USA is around $101,039.
Whatever you decide, make sure that passion is the main driving force behind it, but do not forget the financial aspect as that is key to establishing a secure future.
Save, Save, Save
During your 20s, all funds might seem disposable, but, you never know when an opportunity might come up for a potentially lucrative investment with a high chance of ROI, that's why you should always have a little bit of money set aside so you don't miss out on potentially life-changing investments.
You might feel as if saving is a boring process, but you can always spice it up to add a fun factor to it. If you are not too interested in old-fashioned saving plans, try setting 6 months saving challenge that will serve as a roadmap to see your disposable funds turn into a future investment in a quick and fun way.
After you save some money, try to put it in a bank that offers a good interest. If traditional banks don't provide a good interest rate, look into what online banks and online saving platforms have to offer and try to obtain a good interest rate for your savings.
Try to keep your impulses intact. Roaming from store to store aimlessly for items that you probably use only once and pay an arm and a leg for will not benefit you financially in the long run. Instead of splurging money on things you do not need, try to set aside at least 10% to 15% of your salary for your retirement in addition to paying monthly contributions to a 401k, if you have an access to one or to an IRA.
Take Risks
Taking risks when you are in your 30s and trying to become financially stable can be seriously damaging. However, when you are young, every risk, even if it's not rewarded, can serve as an experience that will help you shape your future decisions better.
Start thinking about medium to long-term career options and consider the work abroad option. Moving to a place where the standard of living is better in comparison to your current location can always benefit you financially. In addition, try to educate yourself financially and look at the stock market for potential investments.
Pay off Old Debts
We all know that when we are in our 20s, we spend most of our funds paying off accumulated student loans. Paying off all debts before reaching 30, will seriously improve your financial health and you can safely start planning a long-term future for yourself.
Furthermore, avoid paying with credit cards all the time. For example, if you want to purchase an expensive piece of technology, resist the urge to just swipe the card at the counter. Try to limit your spending on other outgoing luxury expenses and purchase the item when you are capable of doing so without the help of your card.
Final Thoughts
No one knows what the future holds and that's why it's best to approach it with caution, especially when it comes to your finances. Try to pay your debts off as fast as you can and even though retirement feels like a lifetime away, don't think twice to put some money aside.