Waves is a blockchain ecosystem that includes a cryptocurrency, a decentralized exchange, and a platform for launching tokens. The project's creators aimed to provide a powerful collection of tools to aid in the creation of Web 3.0 decentralized applications. Their objective was to create an easy-to-use Ethereum alternative that would encourage widespread blockchain adoption.
In this piece, we'll go over the most important things you should know about Waves and whether it's a good idea to invest in it.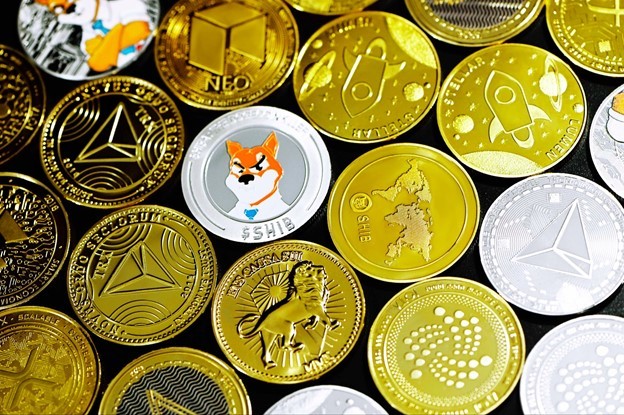 What Makes Waves Different?
Waves aims to address one of the crypto market's oldest problems: misunderstanding. The notion of creating and launching your own token appears to most people to be an impossibility. Waves, however, allows anyone to build and launch unique crypto tokens with no prior knowledge of the technology.
Waves can enable value transfer via "tokenization" for a number of real-world assets thanks to the simplification of the tokenization process. This makes Waves great for loyalty programs, crowdfunding, and basic ICOs.
The Value of Waves
Waves crypto coins started trading in 2016 at a price of about $1. The price touched a record high of $41.33 in May 2021 and fell to a record low in August 2016, when it was worth $0.1227.
The price of Waves is currently $20.87 USD. Its current CoinMarketCap ranking is #49, with a market cap of $2,304,425,819 USD. At launch, the cryptocurrency had a fixed asset cap of 100 million tokens. That changed in 2019 when token holders chose to move the token from a fixed asset to an inflationary asset. This means the total number of tokens can increase over time. The current circulating supply of Waves is 108,006,166 coins.
How to Buy Waves
Waves can be purchased in a variety of methods, including through standard centralized cryptocurrency exchanges, the Waves decentralized exchange (DEX), and even directly through the Waves client using cryptocurrencies, fiat money, or a credit card via third-party partnerships.
Waves tokens can be acquired with EUR, US dollars, CNY, and a variety of cryptocurrencies on the Waves DEX, and the Waves wallet can hold Ethereum, Bitcoin, or Litecoin in addition to Waves coins. The Waves team has integrated the option to purchase Waves crypto coins on the Waves Lite Client platform in conjunction with Indacoin, making it easy and simple to buy Waves with US Dollars or a credit card. Indacoin is known in the Bitcoin community and has been providing credit card services to the cryptocurrency community for some years. The Waves tokens are promptly transferred to the purchaser's Waves wallet after purchase. Buyers receive a four-digit number to input along with a call to confirm the purchase, resolving chargeback difficulties.
When purchasing Waves with a cryptocurrency, be sure that you have a Waves wallet downloaded so that you can move the acquired funds, as holding the purchased coins on the centralized exchange is not recommended.
How to Store Waves
Waves coins can be stored in a variety of ways, including the platform's lite wallet client. This wallet may be downloaded for free on a variety of devices, including iOS, Android, and PC. Although the light client is secure, it's not as secure as storing your crypto holdings offline.
At this time, hardware wallet manufacturers like Trezor and Ledger give consumers cheap solutions and are by far the most secure approach if you plan on retaining a substantial amount of Wave tokens.
Waves DEX
The Waves decentralized exchange DEX is one of the world's fastest crypto exchanges of its kind. Users are able to exchange their newly generated coin in a trading pair with any other Waves token within only a few seconds. The platform includes an automatic matcher that pairs orders and exchanges cryptocurrencies when orders are completed.
Final Thoughts
So, is it worth investing in Waves? Cryptocurrency is a highly volatile and uncertain market and, as a result, you must understand that Waves, like any other digital currency, comes with its own set of hazards. This means that you should only invest if you're willing to take those risks and absorb any losses if required. One thing is for sure: because of its creative strategy and track record of providing useful blockchain services to the masses, Waves is expected to remain at the top of the market for the foreseeable future.