When you propose a brand, you're making a big statement to your customers regarding how you are going to address their needs. So, a brand proposition is not just about the logo, slogan, or tagline of your business. It also encompasses information on how you look to serve your customers, solve their problems, and the like. 
Yet to properly serve and meet your clientele's needs, you need to be inclusive in hiring workers. Your team is the engine behind your offerings. How you recruit, treat, perform diversity training, and attend to their welfare are crucial to establishing a diverse brand proposition. It's tit-for-tat: how you present your brand is how customers perceive it.
In today's world, representation matters. You need people from different cultures and backgrounds to help move your brand forward and improve patron engagement. Therefore, inclusion helps your brand in many ways you can imagine. Some of them include:
1.By Increasing Visibility 
Inclusion and diversity are said to drive a brand's proposition by increasing its visibility. Brand propositions that are well-researched and targeted towards the right market make it more visible and exposed to local, regional, and global business environments. 
Further, a more inclusive brand proposition serves to accommodate a broader range of audiences. The more potential customers the proposition targets, the wider it can reach.
Diversity, on the other hand, helps the brand to accommodate different kinds of people within the target market range. Brands with a varying target audience base get to be seen by customers from different cultures and backgrounds. With this level of exposure, your brand becomes well-known and highly recognized. 
2.By Improving Brand Communication 
Inclusion and diversity are essential elements of brand communication, especially in content creation. Modern-day consumers depend so much on a brand's content to decide whether or not to do business with them.
Through content marketing, brands can position themselves to attract the right customers. Creating content that places your brand with diversity and inclusion helps build a thriving relationship between your business and its potential customers. 
Also, by communicating with messages that resonate with a wide range of target audiences, your brand will be able to market its products effectively. Improved marketing usually leads to significant returns on investments. 
3.By Increasing Market Engagement 
An inclusive and diverse brand proposition enables customers to engage with the products and services your brand offers. Customer engagement is the basis for sales and profit. Nonetheless, brands whose offerings attract customers' engagement have high potential to do well in the market.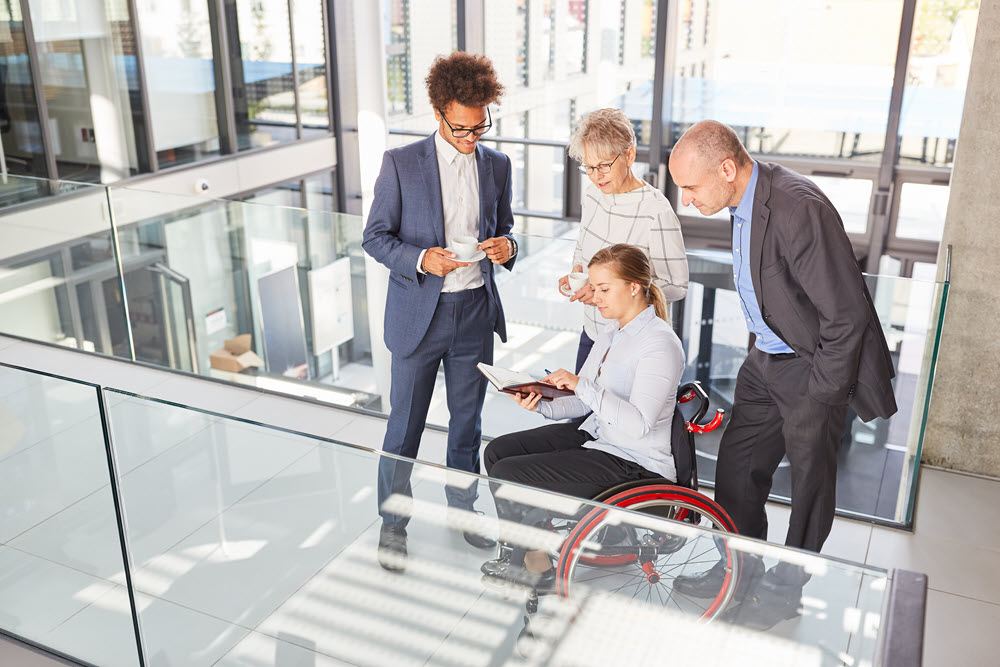 When customers find elements about the brand that resonates with them, they'll be more motivated to engage with it. Usually, increased customer engagement translates into more sales for your brand. The more people from different regions can connect with your brand's offerings, the more improved sales figures. 
4.By Providing A Range of Skills 
Brands that hire employees from different backgrounds gain access to a wide range of work skills and experiences. These skills, when integrated collectively, create a more effective system of operation. 
By including diversity and inclusion in your recruiting process, your brand can get people on board to supply unique and highly essential skills. It also allows broader perspectives and rich ideas to be realized during brainstorming and problem-solving sessions. 
More so, a diverse employee base gives your brand an edge when dealing with customers from different regions. You'll most likely have employees who understand the culture of other areas and can find common ground with customers from different regions.
Finally, your employees will also promote your brand effectively as they may share a similar background with some of your target markets.  
5.By Increasing Brand Revenue 
By having and managing a diverse and inclusive workforce successfully, your brand will generate higher revenues. This is due to several work-related factors such as the happiness, inclusion, and collaboration of your employees across business operations. 
A diverse and inclusive workplace will make employees happier, drive more ideas, and build a sense of workplace togetherness that motivates and drives productivity. These positive features within the brand allow it to flourish and stand out among competitors. 
Of course, when you have that competitive edge, it translates into more profit for your business. This is because customers feel you have the winning tools. Communicating the positive environment created in your brand through diversity and inclusion sells your brand and makes it one customer wants to relate with. 
Conclusion
More than just in performance and numbers, diversity and inclusion impact a brand enormously. By making them strategic components of your brand, you can achieve greater results through brand proposition and positioning and gain a winning edge in the marketplace.