Businesses can use market research to test the viability of a new product or service by communicating with potential customers. For startups, market research helps inform the business on the range of acceptance and patronage the new product or service may receive. Market research information can be gathered directly or indirectly from an external entity. These are referred to as primary and secondary research.
As a marketer, your focus should be on your consumers | Source: Pexels
Market Research – What Does It Entail?
Market research is every step taken to guarantee the viability of a new service or product through research conducted directly or indirectly with potential customers.
Surveys, product testing, and focus groups are types of market research. A startup can either decide to conduct market research by itself or to employ the research data of an external company that specializes in market research.
This research is an essential tool in helping the company understand the nature and preference of their target market along with consumers, and how to gain a competitive advantage. Startups stand at an advantage with market research because it informs what is needed for product differentiation and tailoring advertising efforts.
Budgets and Marketing for Startups
Startups must put into consideration their budget and resources when making decisions. According to a recent survey, the mean marketing budget for startups is about 11.2 percent of the total revenue. Once the overall budget of the business's revenue is ascertained, the cost can be broken down. The percentage to be applied also depends on the size, age, and industry of the business. If the business's target audience is yet to be established, there is a need to invest in market research.
Categories of Marketing Research
There are two major arms of market research information. These include information gathered by the company itself or an agent hired on behalf of the company and information gathered by an external source.
This type of information can further be divided into two categories: specific research and exploratory research.
Exploratory research is conducted as more open-ended research by engaging prospects with questions not directed at specific issues. The effect of experimental research results in questions or issues being identified that the business would need to address. On the other hand, specific research aims at finding solutions to issues identified by exploratory research.
This is research gathered externally by other corporate or government bodies. It may include population information from government census data, trade union reports, published reports from businesses in the same line of trade, etc.
In a startup, balancing cash flow with the growth of the business is vital, and this is the purpose sales and marketing aim to achieve.
Assessing market strategies
Investment into ideas should be preceded by proper evaluation to ensure that there would be a return on investment. In other words, the investments made have to produce profit for the business.
Regularly revisit your budget
The budget at the startup of a business should be seen as a forecast and, therefore, be revisited and updated regularly through the course of the business whenever the need arises. In addition, information gathered from properly analyzed market research that affects the growth of the business can be updated in the budget.
The needs of a business, especially at its start-up, are of primary importance. Expenses made at this stage should be geared towards maximizing profit and establishing a steady cash flow.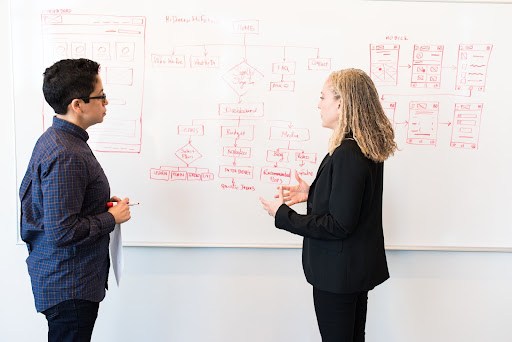 A detailed marketing budget tailored towards actualizing the goals of a business is required at the start-up of a business. This helps to serve as a guide for expenditure. A business's yearly marketing goals are a foundational step towards marketing budget allocation. Marketing research for startups is often different from conventional marketing because it is geared towards testing and learning about your market.
Collating Market Research Information
The process of conducting and analyzing market research can be structured into the following stages:
Problem identification stage
The basic decision every startup has to undertake is to find out the problem for which the research has to be conducted. The problem has to be specifically identified for a solution to be attainable.
Research plan development stage
Data sources, research approaches, sampling plan, and contact methods, which constitute the basic research framework, have to be outlined by the research. This helps to enable proper information gathering through the most effective means and efficient research approaches, all directed towards proper marketing research.
Information collection stage
This is one of the costliest forms of market research. The information gathered may be affected by the respondent's bias, unwillingness to answer, or personal preference towards an existing competition. At this stage, the researcher has to adopt effective gathering methods.
Information analysis stage
The next step after collecting the research information is to organize it in such a way that proper analysis can be conducted on it. The average is also computed, as well as measures of dispersion.
Findings in the presentation stage
The findings from all research have to be presented to the management or board of directors for decisions to be made in accordance with the research.
The last stage of marketing research is the decision stage by the management or board of directors on whether decisions would be made based on the findings. At this stage, the decision-makers also decide on what findings follow the goals of the company and findings which are not.
Conclusion
Market research is essential in the growth of startups because it informs the business on how best to tailor their strategies and manage their budget to satisfy potential consumer needs. As earlier referred, the average marketing budget for startups is 11.2 percent of the overall revenue, and this is a vital part determining market research.
Market research in its entirety requires proper patient planning and execution. It involves a keen understanding of the market and creating the right product-market-fit. With the proper extensive customer research, marketing is successful and it brings significant profits to businesses.
References
Wordstreamblog: Marketing Budget
Nituno: Sales and Marketing for Start-ups
Investopedia: Terms in Market Research
Businessjargons: Marketing Research
About AbstractOps
If you're an early stage CEO,  AbstractOps manage and automates your HR, finance, and legal ops. We understand that ops can be challenging. If you have any questions or need assistance with your business, leave us a note at [email protected]. We'll help you in the best way we can.