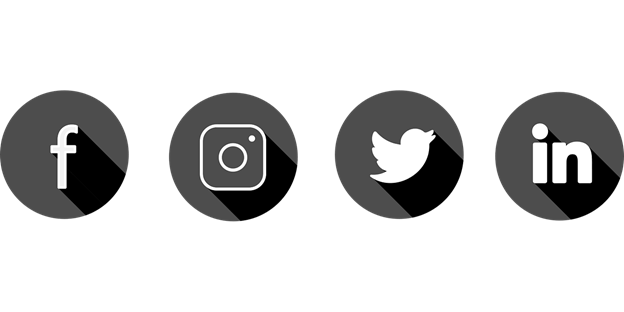 Social media is a fun way to connect with new people and grow your audience. It's a great way to get your content to reach more people, but it can be time-consuming if you're not managing your accounts the right way.
The best way to improve your return on investment (ROI) is to make your social media management more effective. Though social media is a time-consuming task, you can manage your social media channels with ease by following these tips. This article will help you understand how to make the most out of your time when managing your company's social media channel.
Schedule posts for the future
Social media marketing is a time-consuming task. Depending on the number of accounts you manage and the number of updates, you need to spend a considerable amount of time managing your social media accounts. But if you are not using social media scheduling tools, you will spend a lot of time and effort on posting something that could be done in a minute. Using social media scheduling tools can help you save a lot of time. Let's say you manage ten social media accounts, and each of them requires 10 minutes of your time every day. That's already 120 minutes. If you post 20 updates per day, it will take you 6.4 hours per week. Of course, it's not that much time, but you can use those 6.4 hours to do something more productive, such as to communicate with your customers.
One of the most basic social media management tips is to schedule posts for the future. It is ideal to schedule posts in advance to manage your time most efficiently throughout the day. There are numerous tools available to schedule posts, such as Hootsuite, Buffer, Sprout Social, Agorapulse, etc. Moreover, these platforms also offer you to add your social media accounts to get your work done within one place.
Automate repetitive processes
Social media marketing can be a slow task. It is important to deal with the tasks that will be time-consuming when they first come in and then to automate the repetitive processes. To do this, you need to have a good understanding of which tasks are best for automation. You can develop a social media strategy that will help you decide which tasks require automation so that you can focus on the more important tasks. This can also help you create a social media calendar.
As a social media manager, you have to continuously create content, monitor your pages, and reply to comments and questions. To make things easier on yourself and give yourself more time to focus on the bigger picture, you should automate repetitive processes. Try connecting your social media accounts to an RSS feed so you can easily copy and paste tweets. Also, make use of social media management tools to schedule your content and automate some of the busy work.
Interact with audience
Interacting with your audience is a must if you want to make the most out of your social media management experience. It's not enough to simply post something and walk away. It would help if you interact with your audience. Interaction means responding to their posts, questions, and comments. It also means clicking the little heart below the posted image or video to show that you like what they posted. Interacting with your audience is a great way to build a rapport with them and establish yourself as an authority. It can also be a way to get your audience to like, comment, and share your posts on their own social media accounts.
Even if you don't want to be active on social media, you can still use it to engage with your audience. You can create a Facebook page for your brand and interact with your audience through comments and like. If you don't want to deal with comments, you can use automated tools like Disqus. You can try posting a video on YouTube and ask for comments and feedback on it. You can also use hashtags to get in touch with your audience.
Create quality content
Before you can expect to get the maximum out of your social media activities, you will have to take a hard look at the content you are publishing. You will also have to take a hard look at the amount of content you are trying to publish. It would be best if you remembered that content is king and that the quality of your content will define how successful your social media presence will be. Not all content is created equal, and you need to remember that you are competing for attention with all other social media users. Don't try to be all things to all people, and don't try to create content that is of such low quality that it will not interest your target audience.
When it comes to social media management, creating quality content is probably one of the most important tasks. It'd be best to look for quality social media content writing tips or tools that can help you write better with related keywords and CTAs. This content is the meat of what you share on your social media accounts, and as such, you need to make sure that it is both informative and engaging. Make sure that you ask yourself what people would want to see from your brand and what makes your product stand out.
Use analytics
Since social media is about building relationships and sharing information, you need to know what's working and what's not. You need to know what type of content your audience likes to see, and you need to know what time of the day is best for posting. You need to know if your message is effectively getting across to your target market. You can use various tools to get this information.
Your social media activity generates a lot of data, and analytics can help you to make the most of it. For example, if you want to know what posts performed the best, you can go to your social media platform, get the data, and analyze it with spreadsheet software. You can then see what posts performed the best, how many people viewed them, and what time they were viewed.