Traveling with people is fun, but every now and then you just want to explore a place on your own. Traveling solo, whether for a day trip or a longer holiday, provides much-needed alone time as well as a feeling of exploration. If you're looking for some serious soul searching, a little history, or nonstop stimulation through cuisine, activities, and entertainment, our list of the greatest solo travels in the US has more than enough to keep you as busy as you want to be.
Whatever your motivation for venturing out on your own, these locations will help you rediscover your rhythm.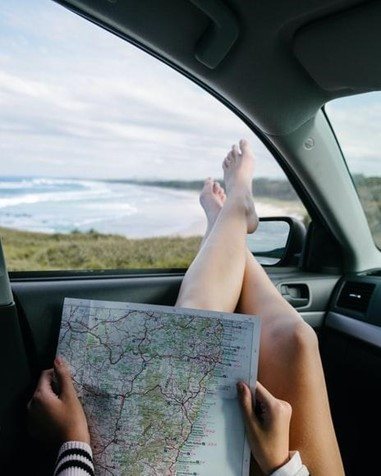 Miami, FL 
You could be fantasizing about finally making the journey down to Miami, Florida, and experiencing everything the city has to offer. You can go to South Beach by yourself without feeling embarrassed or ashamed. In reality, you will find yourself among an increasing number of people who have made solo travel a permanent part of their lives.
And Miami provides a plethora of activities for individuals visiting the city alone that will allow them to have a lot of fun while being safe. You can find cheap apartments in Miami for yourself and embark on your own journey. The city offers a variety of activities or places to visit such as unique landmarks, interesting walks, and a never seen nightlife if you haven't visited the city.
New York, NY
While being alone in a city as highly packed as New York may appear lonely at first, we assure you it will feel rather liberating in no time. Get into the New York spirit by visiting the city's fantastic museums (including MoMA, The Metropolitan Museum of Art, and The Whitney Museum of American Art), magnificent public spaces, and outstanding Broadway or Metropolitan Opera performances. Don't forget to sample the world-renowned Brooklyn culinary scene, and never be afraid to dine alone in a restaurant or bar in New York—usually, that is the practice.
Boston, MA
While Boston is significant in American history (it is, after all, the oldest city in New England), you can traverse the narrow twisting streets and visit the relatively tiny core in a day. The approximately 400-year-old town is full of hidden treasures that may be explored on one of the many walking tours available. Are you tired of walking? Try one of the trolley tours—the guides are excellent, and you could meet some new friends while riding in the colorful cars.
Asheville, NC
This western Carolina community, nestled in the Smoky Mountains, is a favorite of artists and outdoor enthusiasts alike. The calm waters of the French Broad River, which runs through town, are ideal for a kayak excursion, while the adjacent mountains provide lots of fantastic hikes and lookout points for photographers and wildlife enthusiasts. If you want a more sophisticated experience, go to the castle-like Biltmore Estate, America's biggest privately-owned mansion. Are you a beer enthusiast? You're in luck, Asheville boasts the most breweries per capita in the United States.
Boulder, CO
If you're going to Boulder, you'll need hiking boots. In the winter, skiers and snowboarders dominate the city, and when the weather is nice, travelers rush to Eldorado Canyon State Park, Flagstaff Mountain, Chautauqua Park, and the Flatirons. While in town, go shopping at Pearl Street Mall and discover how the local drink of choice is prepared by exploring Celestial Seasonings Tea Factory (currently closed), the manufacturer of Sleepytime tea.
Portland OR
Portland's relaxed attitude and plentifulness of activities make it perfect for a solo trip. Join other foodies as you explore SE Division Street, stopping for a tasty breakfast at Pine State Biscuits and a creamy milkshake at Fifty Licks. Hiking in Forest Park or among the hundreds of blooms at the International Rose Test Garden is a great way to unwind (and burn off those calories). Do you want to make new friends? Attend a performance at local favorite Mississippi Studios or get a drink at one of the city's greatest pubs.
Final Thoughts
Packing your car and embarking on a solo road trip may seem scary, but these places will make it worthwhile. With everything going on in the world these days, a solo road trip has never sounded more appealing. It's exhilarating to be out on the wide road by yourself, sticking to your own schedule, going at your own speed, and bringing your own road munchies.