Dubai as a home away from home has been a trending topic among frequent flyers and holiday makers across the world. Interest in Vacation rentals has undeniably sky-rocketed long before the pandemic, but especially this past year. Due to this, vacation rentals and property management companies in Dubai have been witnessing an upward stream in occupancy. 
 In order to maintain this however, it is necessary for short-term holiday home companies to have a strong foundation to back it up. A well-versed property management software goes a long way in maintained efficiency. Among other things, investing in real estate property management software in the industry such as Deluxe Technologies, can change the outcome and execution of day-to-day operations.
Deluxe Technologies, for instance, is a notable contributor to the success of Dubai's leading vacation rental company – Deluxe Holiday Homes. Throughout its expansion in one of the most glamorous corners of the world, the company grew to deliver over 450+ properties catering to over 35,000+ guests. 
What to look for in a Property Management Software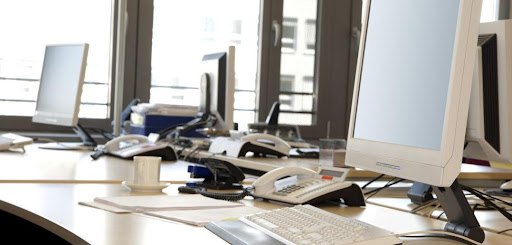 Previously a system that was adopted by popular and large hotel chains, the need for an efficient property management system software has been increasingly apparent for even short-term rental providers. 
Managing a growing portfolio, is only possible in the presence of a system that covers grounds the following key areas:
Operations 

Reservations 

Online Listing Portals

Housekeeping 

Revenue 
Vacation rentals in fast-paced cities such as Dubai, witness a  
Top PMS Features for Your Vacation Rental Business 
By taking in demands, feedback and queries for over thousands of clienteles, Deluxe Technologies formulated its very own PMS system that can act as the core of your operations system. The system was built on recognizing specific problems, running feedbacks from hundreds of guests and current market. 
As the core of the tech-stack, the software features:
Cloud-based management system

Automated day-to-day tasks

Integrated to third-party booking channels 

Effectively delegate daily operation tasks 

Avoid overload and double-bookings

Monitor maintenance schedules 

Manage property inventory 

Implement regular inspections
Fully-furnished short-term rentals have the added responsibility of housing a large amount of inventory. Maintaining is one thing, but keeping track of it falls under a different umbrella altogether. Having an organized tracking system, can ensure that each piece of inventory is accounted for; saving you from potential future losses.
Vacation rentals in fast-paced cities such as Dubai, witness sales in large volumes, which could lead to properties easily getting overbooked, or even double-booked. This can have a damaging impact on your repute and profit margin – by having an integrated rental platform – you will have access to a connected calendar – maximizing property maintenance. 
Property Management Software for Landlords
As the top software-provider for Dubai's award-wining vacation rental management, Deluxe Technologies is an all-in-one solution across all fronts of vacation rental business. The Software even extends to catering to the Landlord Community, by providing:
A customized owner's portal 

Oversee current bookings 

Revenue management 

Property maintenance log 

Access to a support centre 
This increases transparency within the organization, creating a more open and accessible rental management platform for both parties. This helps reduce any knowledge and communication gaps, creating a quicker-paced environment. Through increased accessibility and usability, service-centric industries like vacation rental companies can shave off a ton of delays, giving them a definite head start in the market.