When you're looking for a cost-effective and efficient way to advertise your brand, sometimes there's nothing better than a cool promotional item. Some businesses like to hand out keychains, pens, frisbees, USB drives, and other small items to build relationships with their customer base. But sometimes, using something like a water bottle or a tumbler can actually be a much more efficient marketing tool. Indeed, custom tumblers are growing in popularity today and have become an effective tool for generating leads for your business. Today, we are looking at five reasons you should be using tumblers as a marketing tool at your organization. Keep reading to learn more.
Highly Functionality
When it comes to drinking vessels, nothing beats the cool energy and appealing aesthetics of the tumbler. When you think about all the different things that a tumbler can do, it's kind of mind-boggling. Not only are they portable and can be personalized, but they're completely reusable. People can put them in their cabinets and use them for breakfast, lunch, or dinner. People can use them pretty much any time, for whatever they please. There are also hundreds of uses for tumblers. They can be used as cups, for drinking water, for holding coffee, for outdoor events, for hikes, during work breaks, for keeping kids from spilling their drinks, and even as a gift for others. Tumblers are amazing and one of the best ways to promote your business and build relationships with current and future customers.
A Wide Array of Styles
Just as they are highly customizable, tumblers come in a wide array of styles that are ideal for anyone's needs. There are tumblers for folks who want insulated beverage containers to keep drinks hot or cool, tumblers with built-in straws and lids, and even vacuum insulated tumblers. They're available in many different colors as well, so there's something for every customer to love. Offering custom tumblers printed with your logo is also relatively inexpensive. You can get hundreds of them for a lower cost and then turn around and sell them for a profit or use them to advertise your business. With so many options and styles available, you can give your customers the best drinkware around while increasing brand awareness and engagement along the way.
High Impression-to-Cost Ratio
Here's a fun fact about promotional drinkware: it can readily generate around 1400 or so impressions throughout its lifecycle. People are generally receptive to promotional drinkware simply because it's a universal object that has high functionality people. People use them everyday for various meals and other activities. It makes sense that they would want something they can use in such a manner. The most interesting thing about the impressions custom drinkware creates is that people tend to gravitate toward this type of item and keep it for a while. In most cases, people will keep them for 12 months or longer. That's a lot of time to get your Brand's name out there. When you consider that the cost of purchasing tumblers in bulk and customizing them can be a little on the high side, the fact that they are able to create such a great impressions really mitigates that cost. So your cost per impression ends up being lower with this type of promotional tool than with many other items. That's what makes them a great marketing opportunity for your business and why you should think about them next time you're developing a promotional strategy.
Lead Generation
 Without getting too bogged down in marketing jargon, there are two vital definitions regardless of what type of marketing experience you have. These two concepts are leads and conversions. They are incredibly important when it comes to succeeding in a business. Every business is going to have existing customers. Some customers like the business, others are very loyal, and still others might just enjoy the savings/services they receive. But in order to thrive, business needs to drive new business to its location. This means getting new customers. Would you have to entice those customers into something worthwhile. That's where lead generation comes in. This is the result of your advertising efforts and marketing campaigns to generate potential interest in your company. A lead is somebody who might become accustomed. A conversion is somebody who has become a customer. When somebody was previously a lead and decides to take the leap to become an actual client, that's a successful conversion. Many businesses will also measure leads and conversions through a conversion funnel or other metric. Using tumblers with your logo and other information on them as a promo tool can help generate leads. Other people see high quality, awesome tumblers and might decide they want to get one for themselves. Then they visit the business and might become a regular customer. This is a low cost and efficient means of generating leads that ultimately becomes a net positive down the line.
Marketing Versatility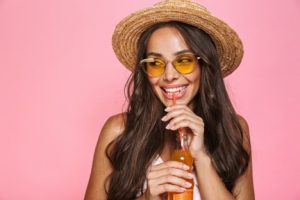 It should go without saying that tumblers are exceptionally versatile. Not only can they contain hot and cold drinks depending on one's mood, but they offer plenty of marketing value. Give them away as a gift, part of customer loyalty program, or as part of the swag bag. Their ideal for trade shows and is a souvenir of conferences for other people in the industry. You can put your name and company logo on a tumbler, giving people a way to represent an associate with your brand. People love the idea of something being customized just for them, so this can work out really well in your company's favor.